Your Independent Horror Hub!
Depressed and reeling from the recent death of his wife, Tom has built up quite a gambling debt. He goes to stay with his wealthy Aunt Florence in hopes that she will write him into her will. When a nasty creditor makes it clear that Tom is out of time, he devises a plan with Elodie, the undertaker's daughter, to rob the graves of the rich townspeople buried in the cemetery across the road. After plundering the graves, Tom arrives back at Florence's house and events take a dark turn. Tom begins hearing and seeing strange things that seem to coincide with the deaths of the people he robbed. Even more disconcerting... he appears to be the only one sensing the occurrences. One question lingers: Is Tom's conscience playing a trick on him... or is he really being haunted by those he stole from

Movie Details
Running Time:
1 hour 30 minutes
Motion Picture Rating (MPAA)
Unrated
Release Date:
2019 (USA)
Director:
Luke Genton
Writer:
Luke Genton
Cast:
Maria Olsen
Gareth Koorzen
Michelle Krusiec
Jamie Bernadette
N.C. review:
YES YES YES!!!

The Bone Box is psychological horror at it's best...

I was lucky enough to get an Exclusive first for this film, and I'm happy to say it didn't disappoint.
From the beginning, the music sets the tone and it carries it all the way through the film.
The Cast was sensational... Gareth Koorzen (Tom, who is Haunted by his transgressions) was, what is the word I want to use here... Superb. In my honest opinion, I don't think they could have chosen anyone better to play this part.

Maria Olsen ( Tom's Aunt Florence) never ceases to Amaze me. Once again... a stellar performance, and rapidly becoming one of my most favorite actresses of all time. She just brings so much to the characters that she portrays.
Ghost Stories have always been my favorite, and I'm adding this one to my list.
My only Con about this film... I wish I could have been involved in a bigger way.
Reviewed by William
Not all graves are quiet.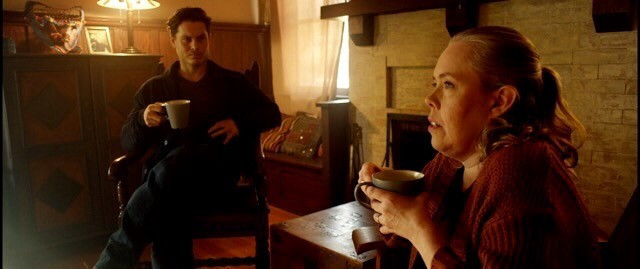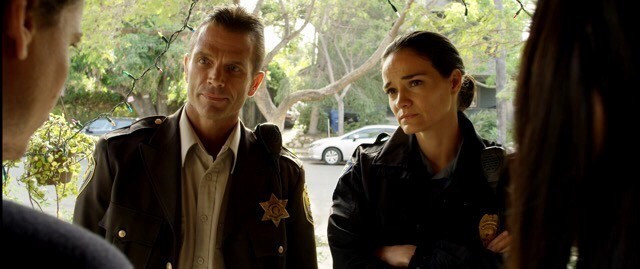 The Nightmare Closet and Nightmare Closet Productions LLC © 2008 - Present