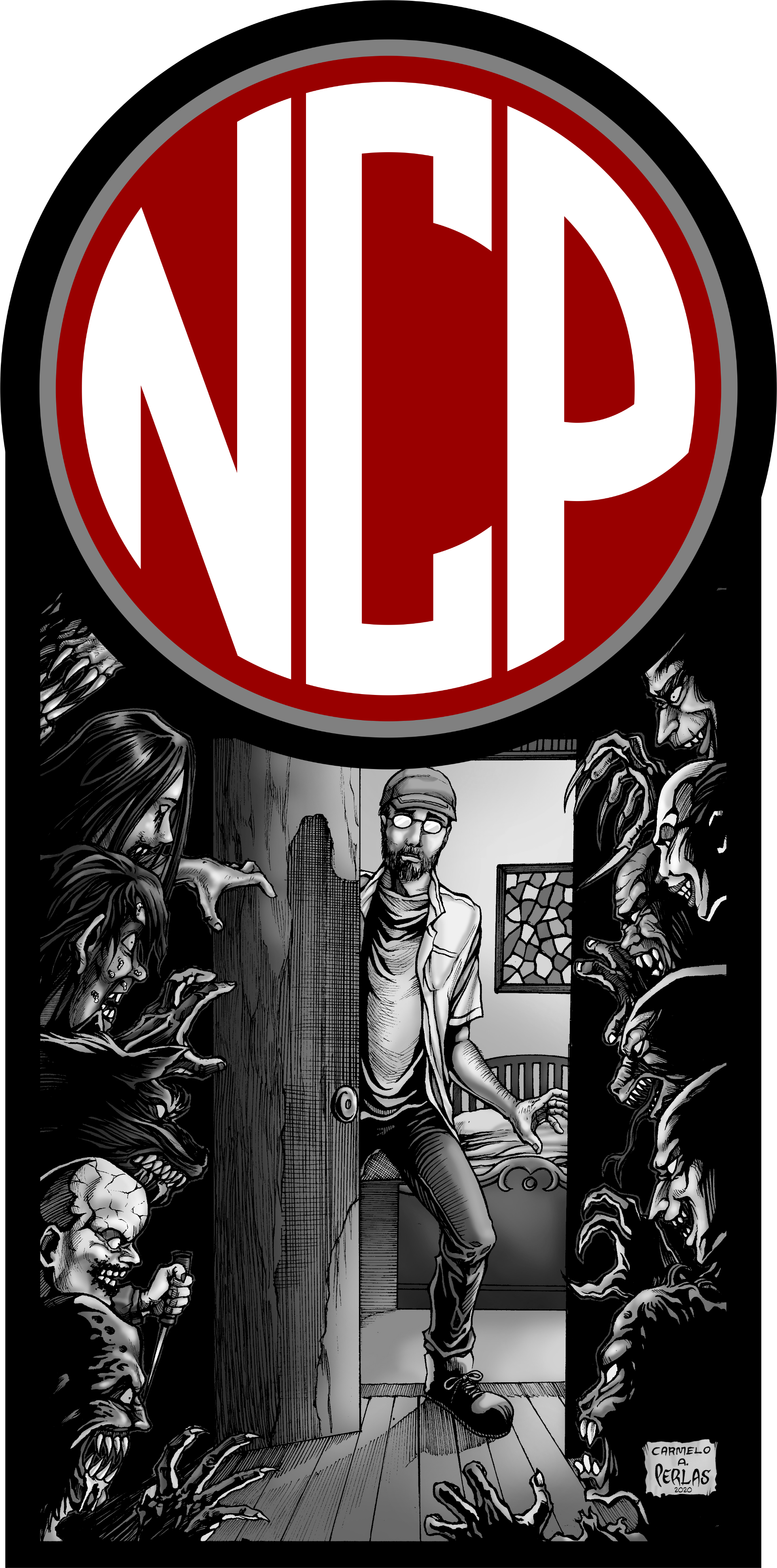 Ghosts Of Goldfield Is Based On A True Story, of the Goldfield Hotel in Nevada. Built on top of an abandoned gold mine, this 154-room hotel was opened in 1908. The hotel is considered home to several ghosts. In the downstairs employees' area, Room 109 is a small room with a single bed. The room is haunted by the presence of a pregnant woman. Psychics have seen her ghost chained to a radiator there. Rumors say a pregnant prostitute named Elizabeth was chained in the room by George Winfield, the original owner of the hotel. After giving birth, the woman was left to die in the room and the baby was thrown down the old mine shaft at the northern end of the basement. Elizabeth's ghost even turned up on a photograph taken in the room by a reporter from Las Vegas. On the first floor, the George Winfield Room is said to be haunted by his ghost. Untraceable cigar smoke and fresh ashes have been found there. George's presence has also been detected near the Lobby Staircase, where the ghosts of a midget and two small children have also been seen. The Gold Room is haunted by a ghost that "stabs" people. High psychic energy is been detected in the Theodore Roosevelt Room and a southwest room on the third floor. Some psychics say that the Goldfield Hotel is one of only seven portals to the Other Side that exist in the modern world
N.C. review:

We'll start by saying the acting wasn't great, but it isn't bad enough to ruin the movie.
When the movie first started, the acting was the first thing you noticed and I was really dreading the rest. Although as it progressed it got better (the movie not the acting).

The flashbacks, I think, were the part of the movie that they did the best on, almost making it better than the movie itself. The storyline was pretty good, although the way they walked around with the cameras worked for the film and made it more believable There were times I just couldn't help thinking of Blair Witch.

So with that there's not much more to say, besides Ghosts of Goldfield isn't the worst horror movie, and with the good flashback sequences, and some good death scenes (not by way of special effects), It was a pretty fun watch.

Check it out, it's worth watching.

Reviewed by William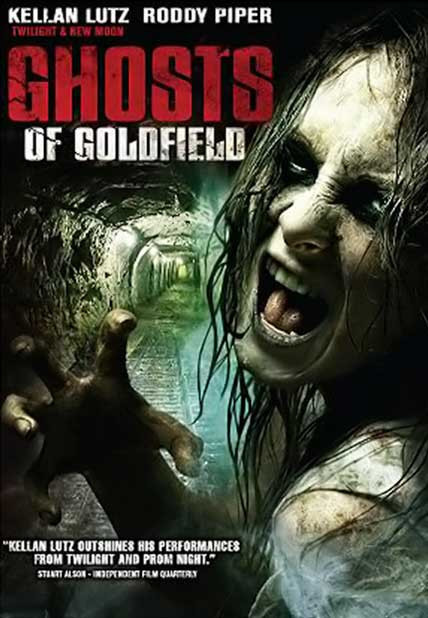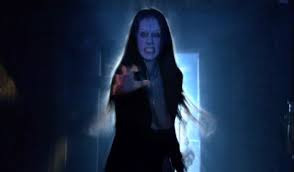 Movie Details

Running Time:
90 min
Motion Picture Rating (MPAA)
Rated R for bloody violence, sexuality, and language
Release Date:
27 March 2007
Director:
Ed Winfield (as Edwin F. Winfield)
Cast:
Kellan Lutz (Prom Night, Twilight)
Mandy Amano (Coyote Ugly, Crank 2)
Marnette Patterson (Starship Troopers 3, CSI)
Roddy Piper (The Outer Limits, Honor)
Ashly Rae (Bikini Beach, Van Wilder 2)
Scott Whyte (Reeker, Death Row)
Chuck Zito (Oz, Coalition)
Richie Chance (Horror 88, House M.D)
Aaron Paul
Girard Swan
Kathleen LaGue
Linden Ashby
The Nightmare Closet and Nightmare Closet Productions LLC © 2008 - Present