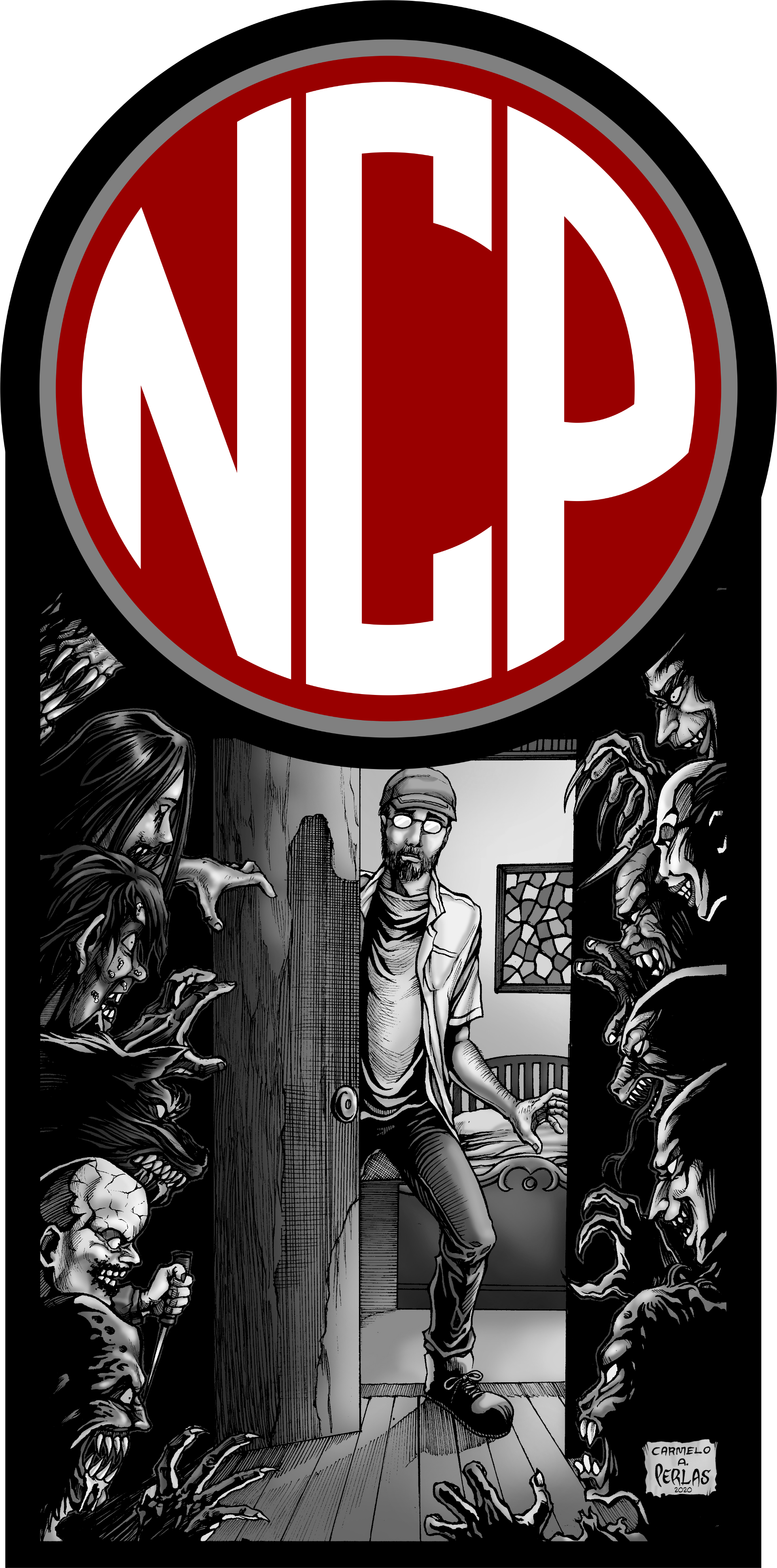 Christine Brown is an ambitious L.A. loan officer with a charming boyfriend, Professor Clay Dalton. Life is good until the mysterious Mrs. Ganush arrives at the bank to beg for an extension on her home loan. Should Christine follow her instincts and give the old woman a break? Or should she deny the extension to impress her boss, Mr. Jacks, and get a leg-up on a promotion? Christine fatefully chooses the latter, shaming Mrs. Ganush and dispossessing her of her home. In retaliation, the old woman places the powerful curse of the Lamia on Christine, transforming her life into a living hell. Haunted by an evil spirit and misunderstood by a skeptical boyfriend, she seeks the aid of seer Rham Jas to save her soul from eternal damnation. To help the shattered Christine return her life to normal, the psychic sets her on a frantic course to reverse the spell. As evil forces close in, Christine must face the unthinkable: how far will she go to break free of the curse?
Movie Details
Running Time:
98 min
Motion Picture Rating (MPAA)
Rated PG-13 (for sequences of horror violence, terror, disturbing images and language)

Certification

Release Date:
29 May 2009 (USA)
Director:
Sam Raimi
Cast:
Justin Long
Jessica Lucas
Alison Lohman
David Paymer
Reggie Lee
Aaron Paul
Girard Swan
Kathleen LaGue
Linden Ashby

N.C. review:
Sam Raimi proves without a doubt that he still has what it takes to pull off old school frights in the 29 years since the first Evil Dead movie was released. There are several scary scenes, from the old woman in the bed to the climatic conclusion. It still had its awkward moments, funnier than you'd expect from watching the trailer. Drag me to hell is classic Raimi, a horror-camp rollercoaster that scares and grosses you out without any nudity or routine guttings and sharp object penetrations you've come to expect from most Horror movies these days.

Reviewed by William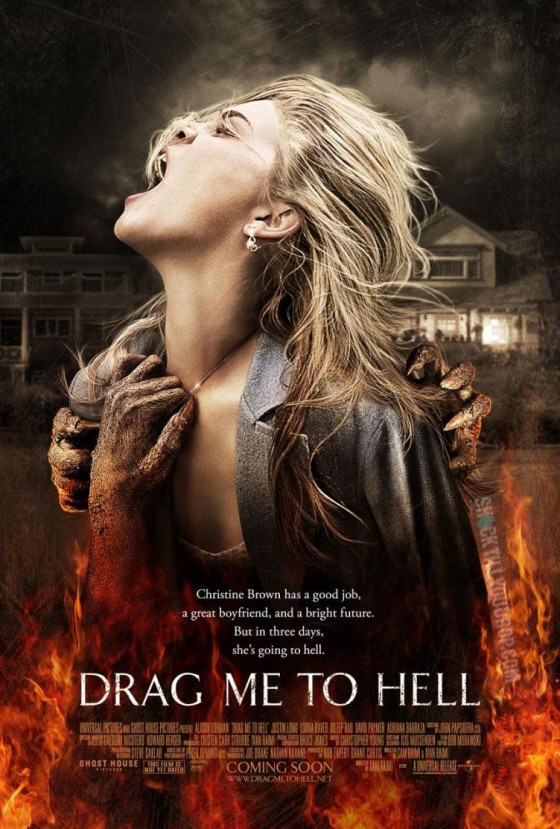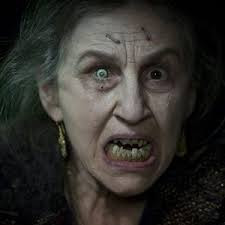 The Nightmare Closet and Nightmare Closet Productions LLC © 2008 - Present